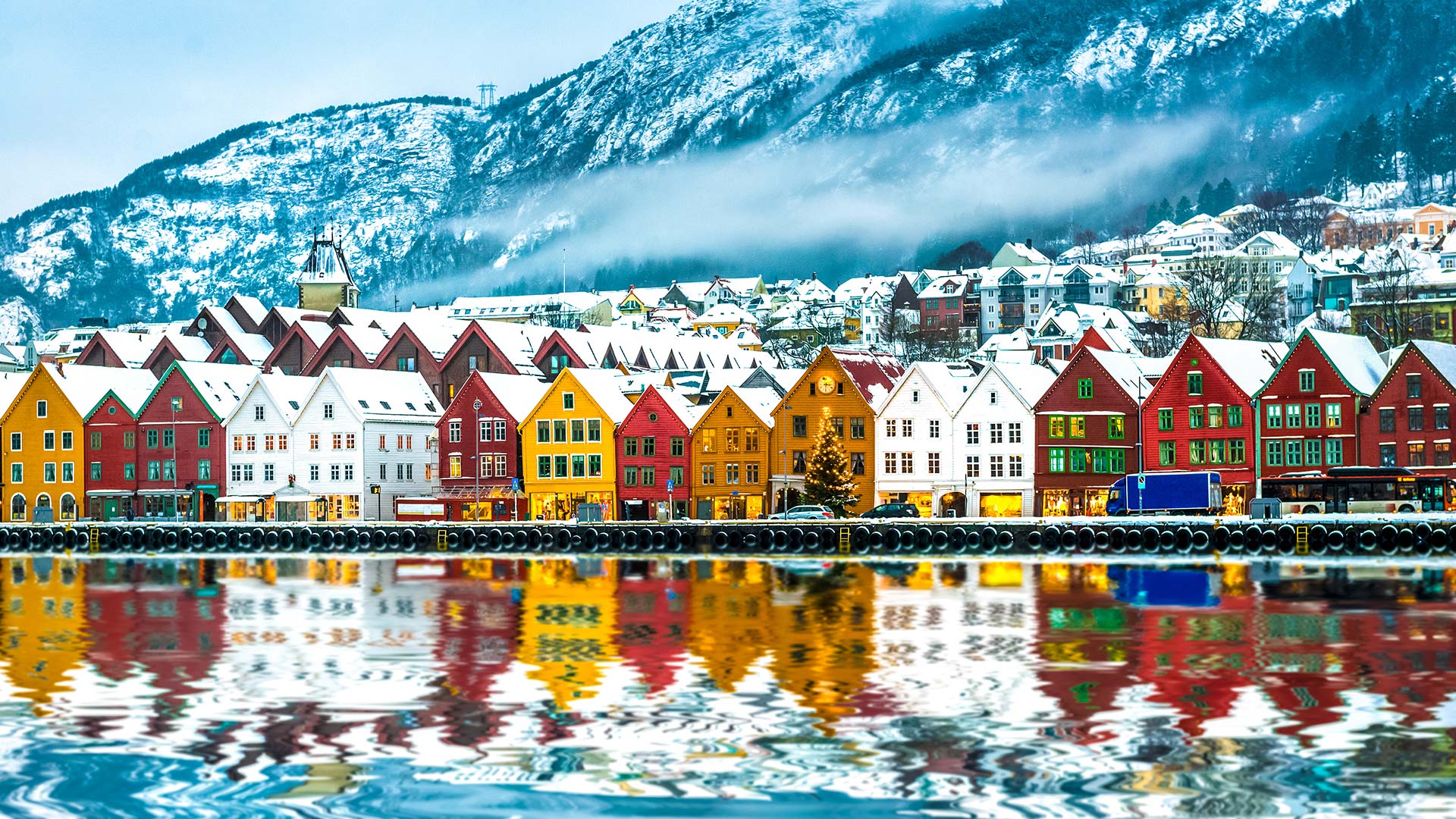 BERGEN
Bergen is the second largest city in Norway and the gateway to the fjords. Renowned for its natural beauty, history and culture it's certainly one to tick off on your list of places to visit.
POINTS OF INTEREST
Fish Market
Torget waterfront fish market offers a wide variety of seafood stalls selling tasty treats.
---
Troldhaugen
A Swiss-style house which was home to Norwegian composer Edvard Grieg, now consists of a museum and Concert Hall.
Fantoft Stave Church
A reconstructed Stave Church which was burned down in 1992, reflects the style of construction that is unique to Norway.
---
Bryggen
The old harbour city of Bryggen, a UNESCO World Heritage Site is surrounded by mountains and a sparkling fjord, the city is centred around the large square Torgallmenningen.
Hardangerfjord
Experience the scenery of the second largest fjord in Norway and the third largest in the world, Hardangerfjord is located in Hordaland county.
---
Old Bergen Museum
A reconstructed town with around 50 wooden houses from the 18th to 20th centuries, where you can view rooms and objects of the city's history.
Schotstuene Museum
The hall is a recreation of medieval assembly room from the days of the Hanseatic League. Take a fascinating look at the hall's kitchens.
---
Mt. Floien and Funicular
Visit the most popular of Bergen's Seven Mountains Mt. Floien on one of Norway's best-know attractions the Floibanen funicular and at the top you can enjoy fantastic views over Bergen.