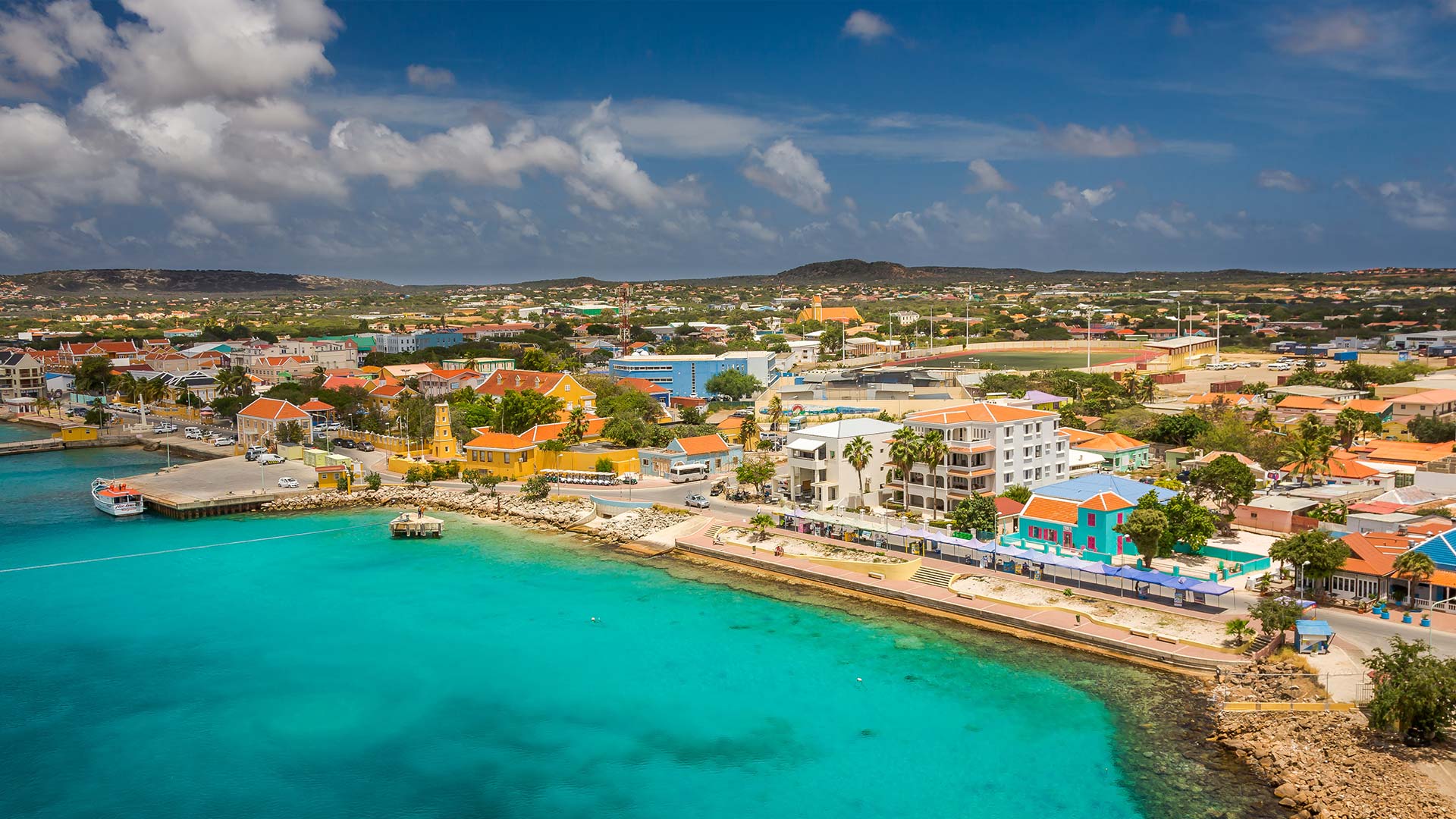 BONAIRE
Bonaire is situated off the coast of Venezuela and is known as "diver's paradise." Explore the Dutch architecture of the capital Kralendijk, enjoy the pristine coral reefs or tour the scenic countryside of this island that is blessed with an unsurpassed natural beauty.
POINTS OF INTEREST
North Tour
Take a tour to the north of the island and you can visit Bonaire's oldest village, Rincon, once home to slaves.
---
South Tour
The southern tour uncovers the white hills of the salt pans, and the Willemstoren lighthouse at the lower end of the island.
Mangazina de Rei Cultural Park
This living history museum allows you to immerse yourself in island culture, guides will introduce you to Caribbean music, traditional foods and handicrafts.
---
Klein Bonaire
An uninhabited small islet, with it's clear water and healthy reefs make for outstanding snorkeling. Many sea turtles are to be spotted here.
Bonaire National Marine Park
Colourful Marine life are abound in the pristine waters of this celebrated Marine Park which protects the island's most precious natural resource.
---
Rincon
Rincon is Bonaire's oldest village, originally settled by the Spanish. Nestled within a valley to ward off pirates and other threats.
Goto Lake
A charming saltwater lake that flows into the sea, which attracts thousands of flamingos. The nearby observation post provides fantastic views of the surrounding area.
---
Lac Bay
At Lac Bay, a shallow azure-blue lagoon you can take the mangrove eco cruise or kayaking to get a closer look at this scenic area.