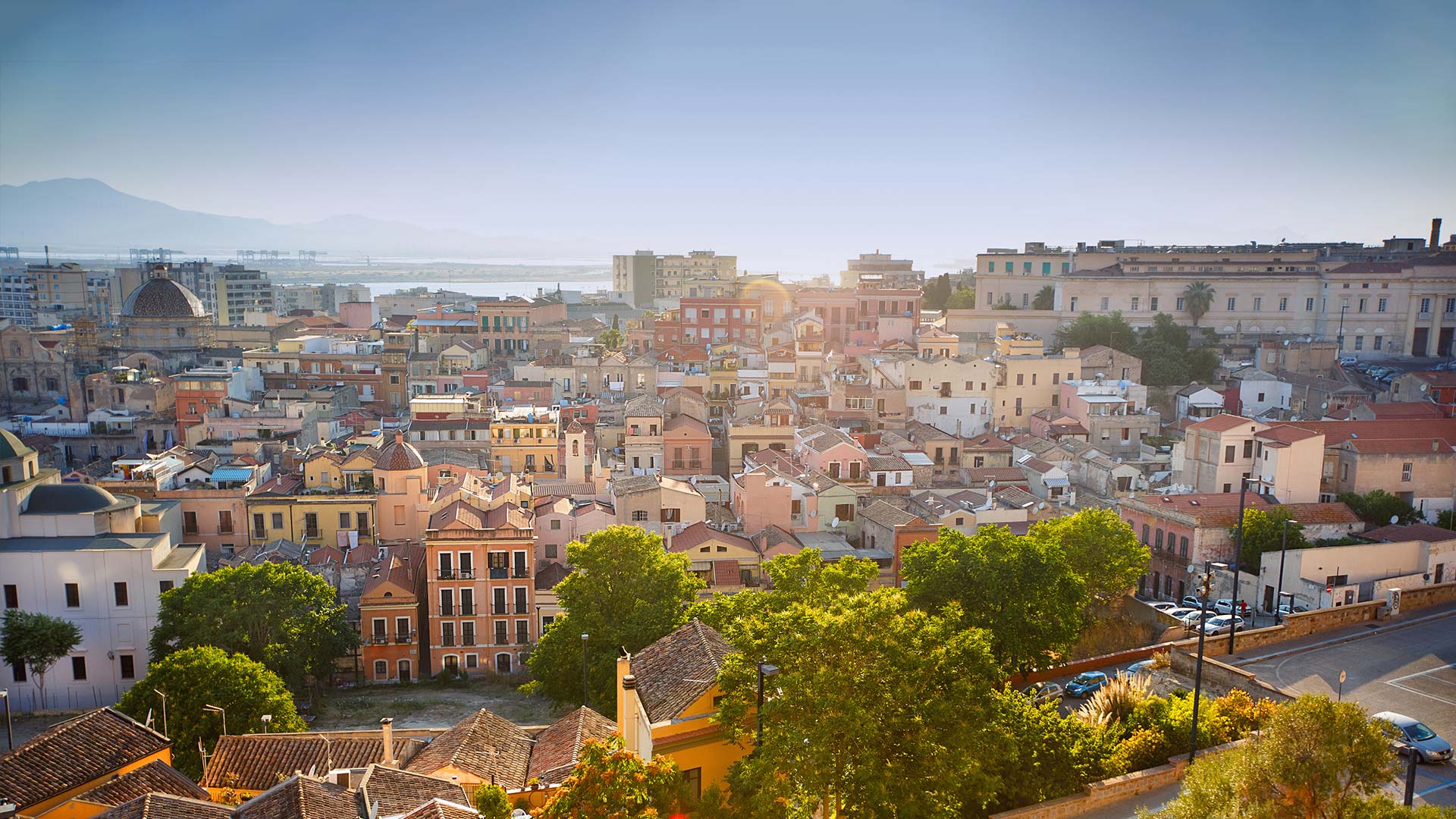 CAGLIARI
Cagliari is situated in the south of Sardinia, its spread over and around the hill of the historic district of Castello. The cities rich history of fascinating monuments consisting of roman ruins, museums, churches and galleries are everywhere you wander through this lively city.
POINTS OF INTEREST
Il Castello
Once home to the city's aristocracy, this hill top citadel is Cagliari's most iconic image rising above the sturdy ramparts built by the Pisans and Aragonese.
Cattedrale di Santa Maria
Built in the 13th century, Caglairi's graceful cathedral stands proud on Piazza Palazzo. The crypt has many Savoy tombs which are conserved, an impressive sight with its mass of sculptural decoration and carvings.
Poetto Beach
The longest stretch of beach in Italy is considered one of the most beautiful Sardinian beaches. Its lined with funfairs, restaurants, bars and discos, and has a picturesque Marina and yacht club.
Museo Archeologico Nazionale
Sardinia's premier archaeological museum displays large collections of prehistoric bronze statuettes from the Nuragic age. The museum houses also houses a valuable collection of wax models made in Florence by sculptor Clemente Susini.