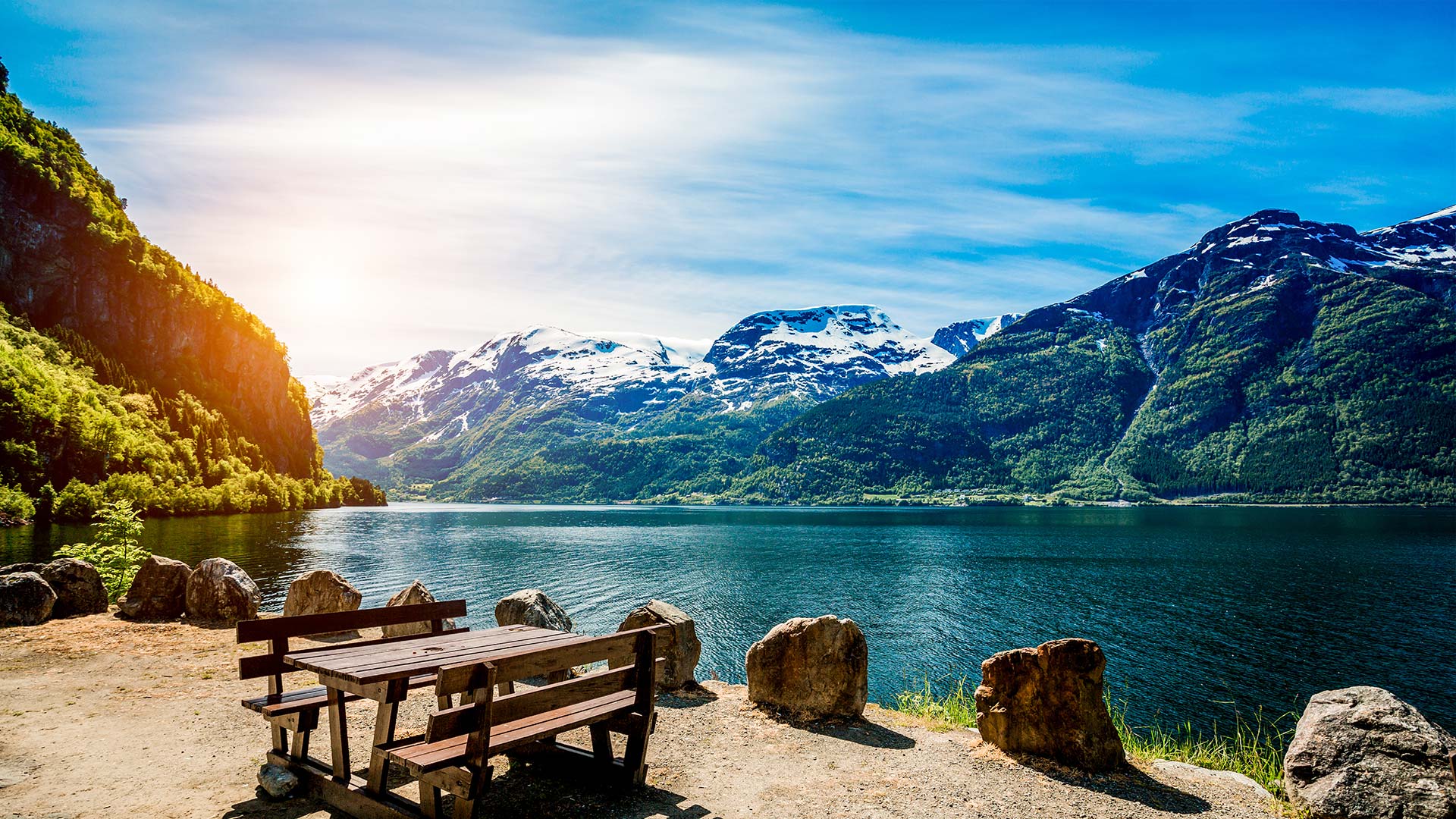 GEIRANGER
Described at the most beautiful fjord in the world, Geiranger is a fairytale landscape with its majestic snow covered mountain tops, wild and beautiful waterfalls, lush green vegetation and the deep, blue fjord.
POINTS OF INTEREST
Flydalsjuvet
This gigantic overhanging rock offers an impressive view of the Geirangerfjord and is one of the most photographed sights in Norway.
Mt. Dalsnibba
One of Geiranger's main attractions, this popular mountain top offers breathtaking views of the Geirangerfjord.
The Bridal Veil
This waterfall tumbles down into Geirangerfjord just west of The Seven Sisters waterfall, and is possibly the most famous waterfall in Norway.
Waterfall Walk
Located close to Storfossen waterfall, it's a unique combination of sturdy engineering and nature. Climb it's 327 steps for breathtaking views of the fjord.
Eagle's Road/Bend
This steep stretch of road runs up the mountainside from Geiranger towards Eidsdal on route 63. The last turn, a hairpin bend is known as Eagle Bend and offers extraordinary views over the Geirangerfjord.
Geirangerfjord
Norway's best known and most spectacular fjord, its surrounded by majestic, snow covered mountain peaks, wild waterfalls and lush, green vegetation.