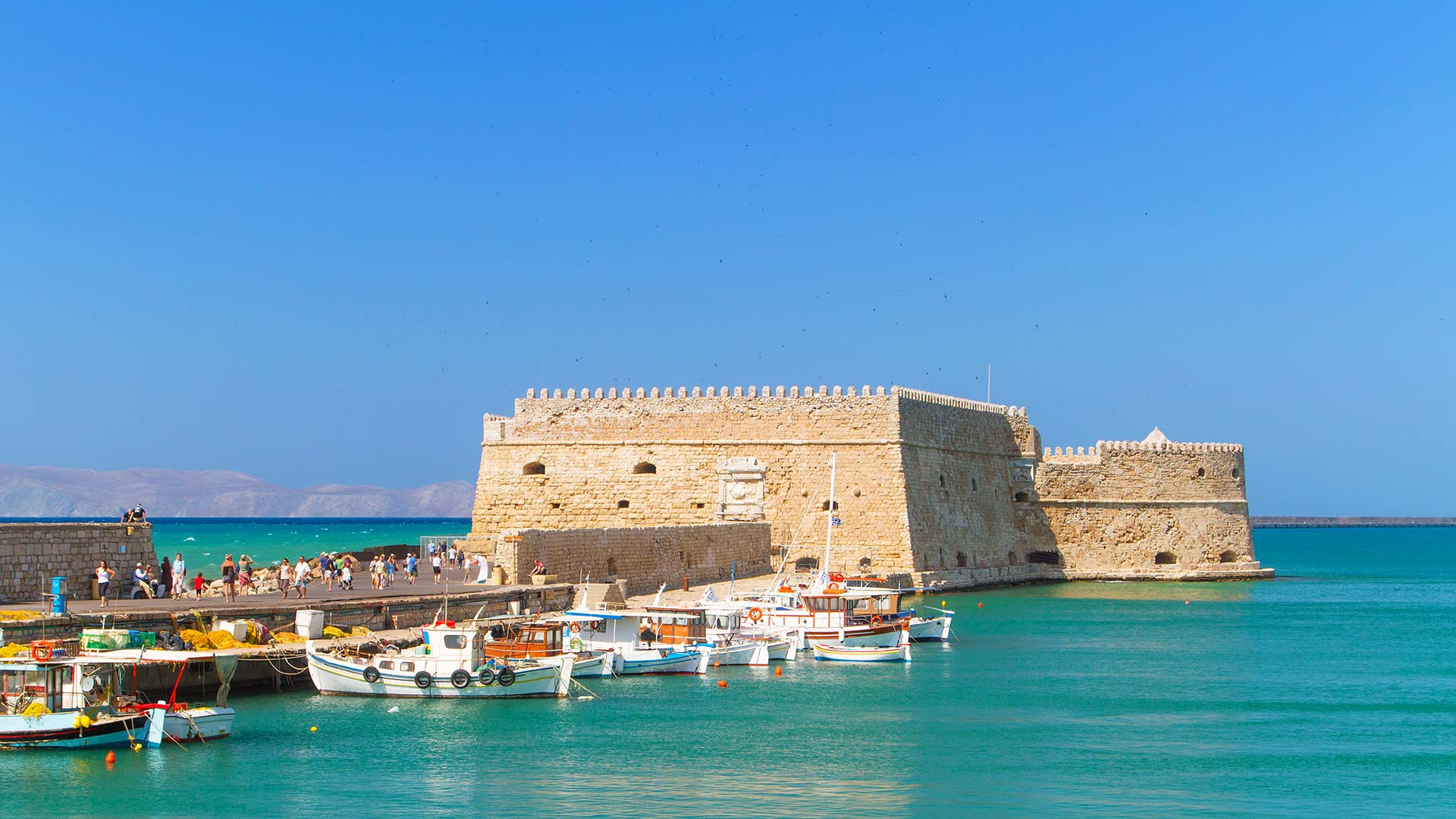 HERAKLION
Heraklion is the capital of Crete and one of the most intriguing regions of the Mediterranean. Its the gateway to the Minoan Palace ruins in Knossos, and the famous windmills that stretch across the Lassithi Plateau.
POINTS OF INTEREST
Knossos Palace
This famous Minoan Palace lies just outside of Heraklion in the valley of the river Kairatos. The site has a rich strata of ruins that span millennia.
Elounda
Elounda is a picturesque seaside resort offering stunning beaches, and breathtaking views that stretch across Mirabello Bay.
Plateau of Lassithi
The Lassithi Plateau is probably best known for the thousands of windmills scattered through the lush landscape. Make sure you have your camera's ready.
Spinalonga Island
Spinalonga is known as Leper Island, lepers from Crete and Greece were quarantined there until 1957. It was a ancient fortress built to protect the town of Olous.
Kera Kardiotissa Monastery
This historic monastery is considered Crete's most important Byzantine church. It's Famous for its Virgin Mary icon, which is regarded as being miraculous having disappeared and miraculously reappearing.
Thrapsano Village
Thrapsano village is the centre of pottery and ceramics especially the creation of big jars called "Pitharia." The village craftsmen are said to be descendants of Minoan potters.