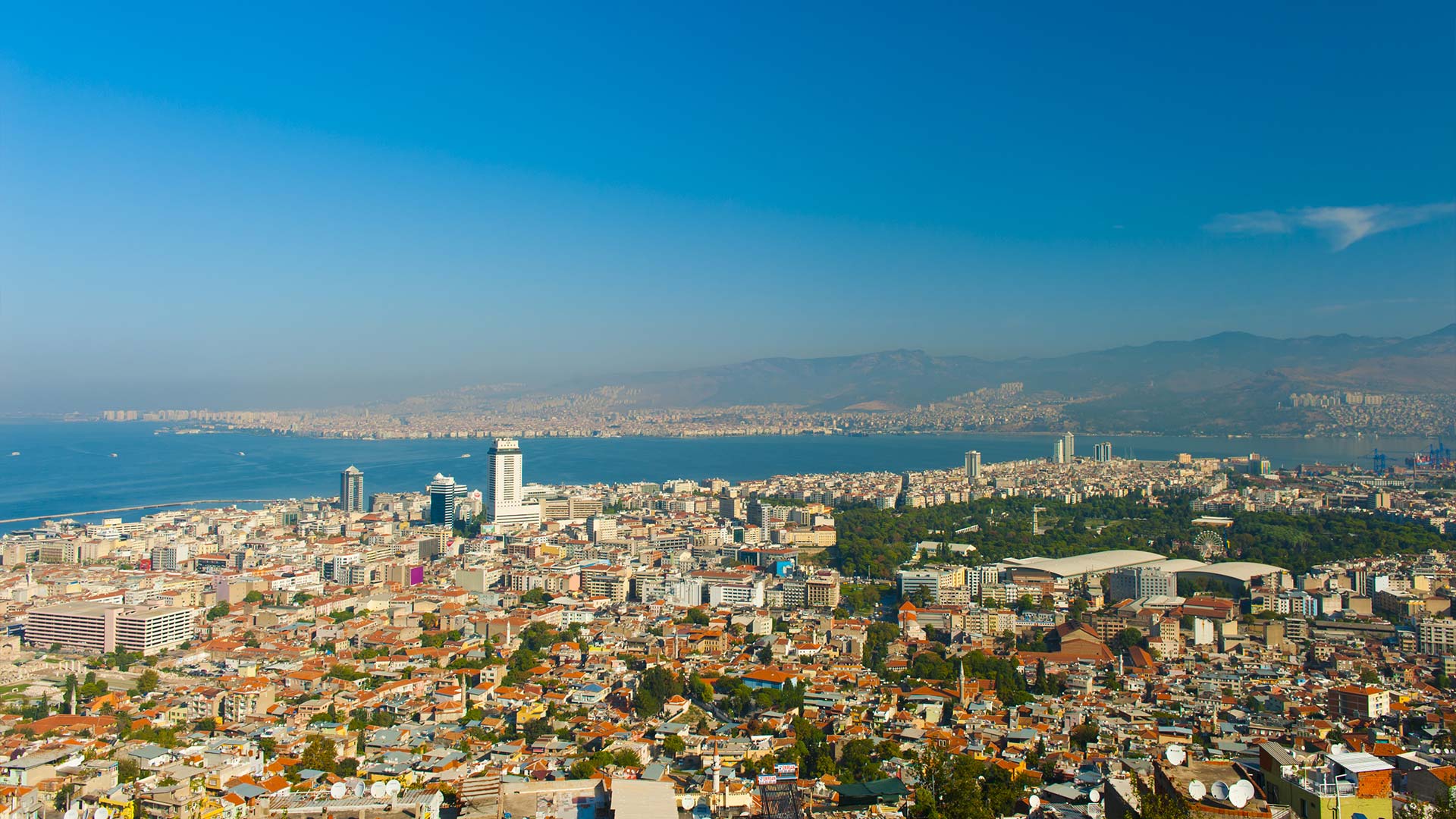 IZMIR
Izmir is the third largest city in Turkey, and its history goes back to 3000 B.C. it's set around a huge bay and surrounded by hills.
POINTS OF INTEREST
Konak Meydani
The main square which is named after the prominent Ottoman era Government House is the heart of the city. It's famous for the Ottoman Konak clock tower which was built in 1901 by French architect Raymond Charles Pere.
Kordon
The Kordon is an iconic seafront promenade which acts as the central hub for locals and visitors with its bars and trendy restaurants its an ideal spot to watch the sun going down.
Kemeralti Market
The heart and soul of Izmir, Kemeralti is a historical market offering bargains galore, especially leather goods, clothing and jewellery.
Hisar Camii
This historical mosque's interior is quintessentially Izmiri, the domed ceiling contains one of the most striking examples of Ottoman Islamic artwork in Izmir.