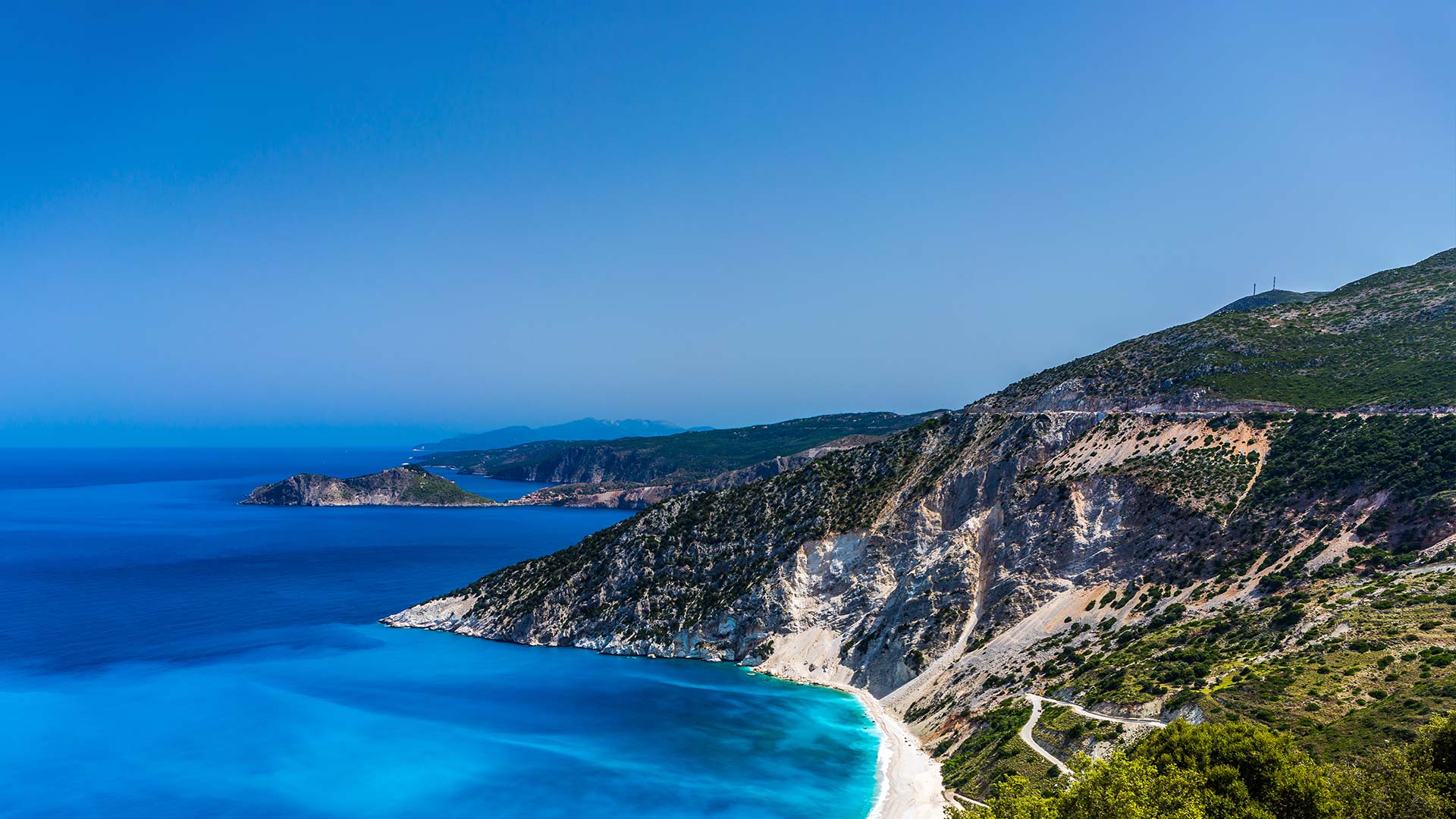 KEFALONIA
Kefalonia is the largest of the Ionian Islands, it has picturesque villages and medieval castles as well as exotic beaches. The island was the chosen location for filming the Captain Corelli's Mandolin movie.
POINTS OF INTEREST
St. Andrew's Monastery
This monastery was suspected to be built during the 13th century, the Great Quake of 1953 unearthed rare paintings on the church wall. Today St. Andrew's is used as a museum.
Sami
Sami is surrounded by a dream landscape of imposing hills and stunning coves, It also served as the principal location for the 2001 film "Captain Corelli's Mandolin."
Robola Winery
Kefalonia has a great wine-growing tradition, The variety of Robola grapes is indigenous to the island. Visit the winery and vineyard which is set amongst the rolling hills in the Omala Valley.
Drogarati Cave
Drogarati Cave was discovered 300 years ago, when an earthquake exposed the entrance. It has got many stalactites and stalagmites, and the big hall of the cave is called "Sala of Apotheosis" because of its perfect acoustics.
Fiskardo
A beautiful and picturesque little Greek harbour is the only village on the island left undamaged from the Great Quake of 1953.
Lake Melissani
This cavern is a mixture of sea water and sweet water along with dramatic stalactites. During the first exploration in 1951 an ancient lamp was found which is now on display in the Archaeological Museum of Argostoli.