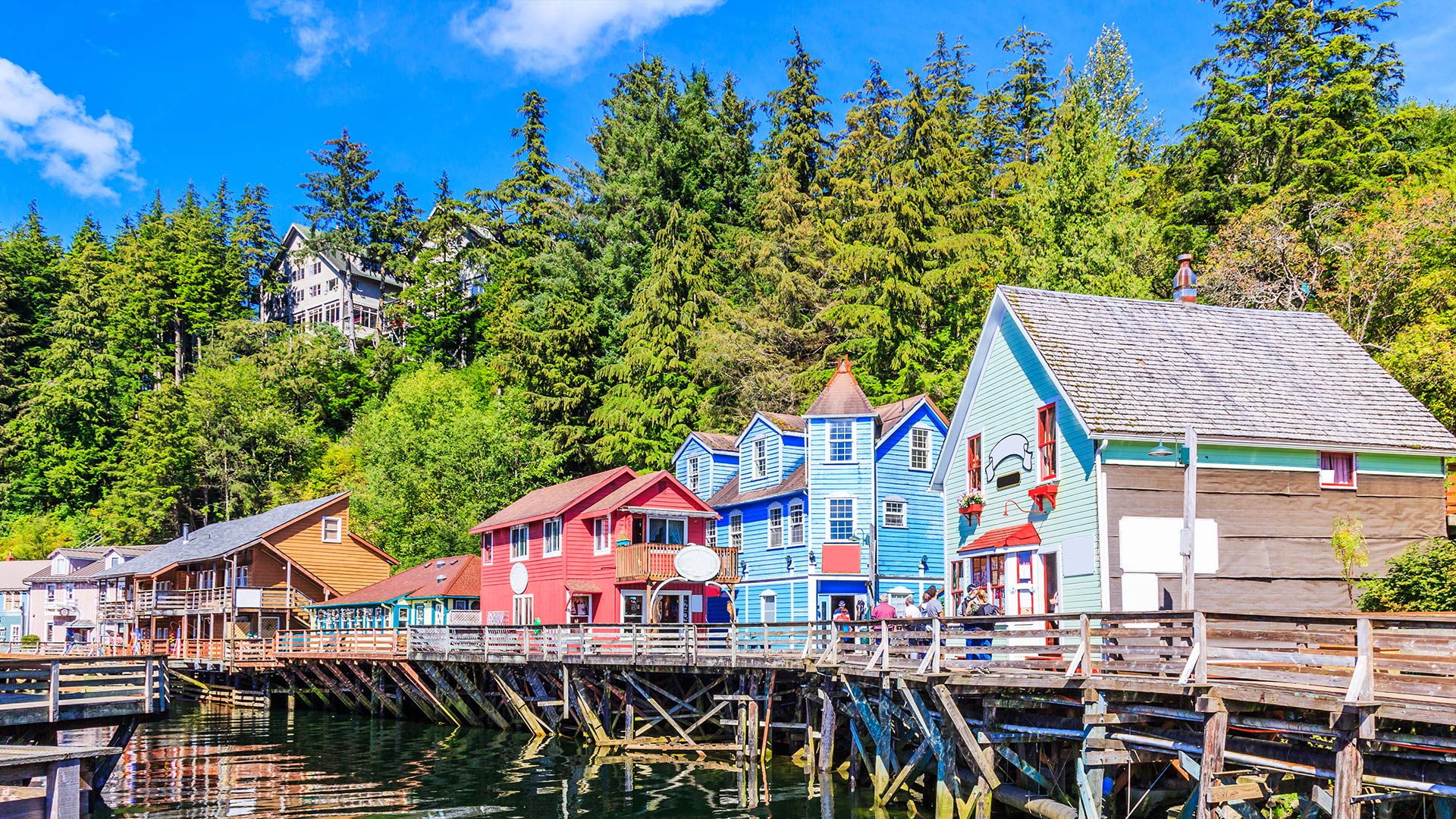 KETCHIKAN
Ketchikan, is known as "The Salmon Capital of the World." Set in the southern most entrance to Alaska's famed Inside Passage it offers some of the most jaw-droppingly beautiful wilderness in the world.
POINTS OF INTEREST
Misty Fjords National Monument
A natural mosaic of sea cliffs, steep fjords and rock walls that jut 3000 foot out of the ocean created by the hands of nature. Misty fjords has an abundant and varied wildlife including mountain goats, black bears, killer whales and harbour seal.
Totem Bight State Park
This 11 acre park is home to 14 totem poles that each tell their own story, a 19th century clan house that offers an insight into the Tlingit and Haida Indian cultures.
Creek Street
This historic boardwalk along the banks of Ketchikan Creek was a former Red Light District. Today you can tour Dolly's House museum, view totem poles and enjoy the local art and culture.
Great Alaskan Lumberjack Show
Watch as world champion athletes battle it out in chopping, sawing, tree climbing, axe throwing, and log rolling in this show of amazing skill and strength.