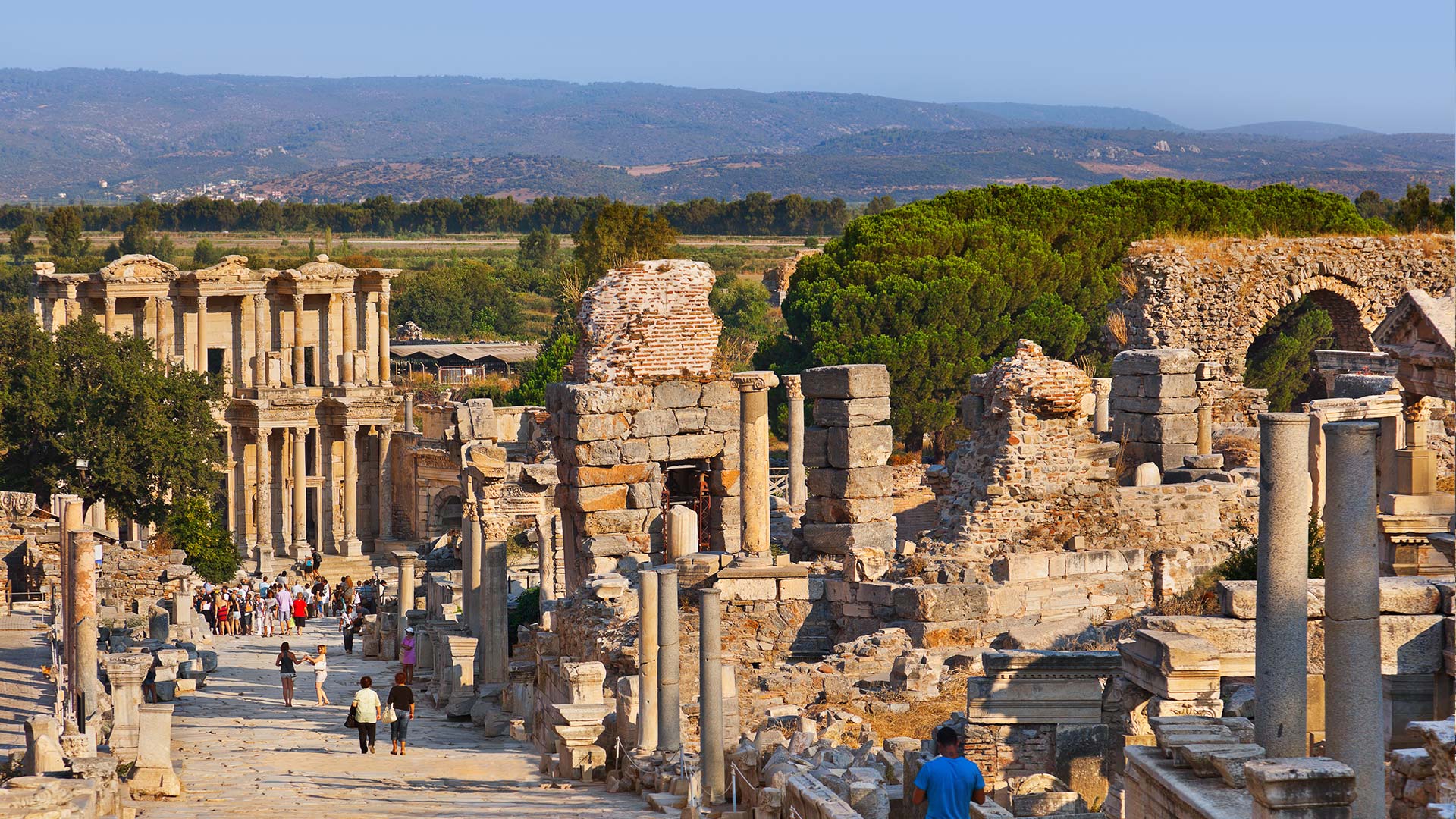 KUSADASI
Kusadasi is a coastal resort town in the Aydin Province of Aegean Turkey. It is a popular holiday resort especially for visitors from Northern and Western Europe.
POINTS OF INTEREST
Kaleici Camii
The mosque built in 1618 for Grand Vizier Öküz Kara Mehmed Pasha.
---
Ephesus
Enter the city and walk down a marble road to the ruins of this Roman provincial capital.
Basilica of St. John
Built by the Emperor Justinian over the tomb of St. John the Apostle, the ruined Basilica once rivalled St. Sophia in size.
---
Ephesus Museum
A small museum in Selcuk tha boasts an incredible collection of Hellenistic and Roman statues, carved reliefs and artifacts from the ruins of Ephesus.
House of the Virgin Mary
A small shrine dedicated to St. Mary was found when the ruins of the house were first discovered.
---
Sirince
This traditional hillside village has tented stalls and shops, you can view the Byzantine church and sample the local wine or stop for a cup of Turkish coffee.
Terrace Houses
These houses are finely decorated with mosaics and frescoes located in a newly excavated area across from Hadrian's Temple
---
Guvercin Adasi
The peninsula at the end of the bay, has a castle and swimming beaches, including a private beach and cafe with a view back across the bay.