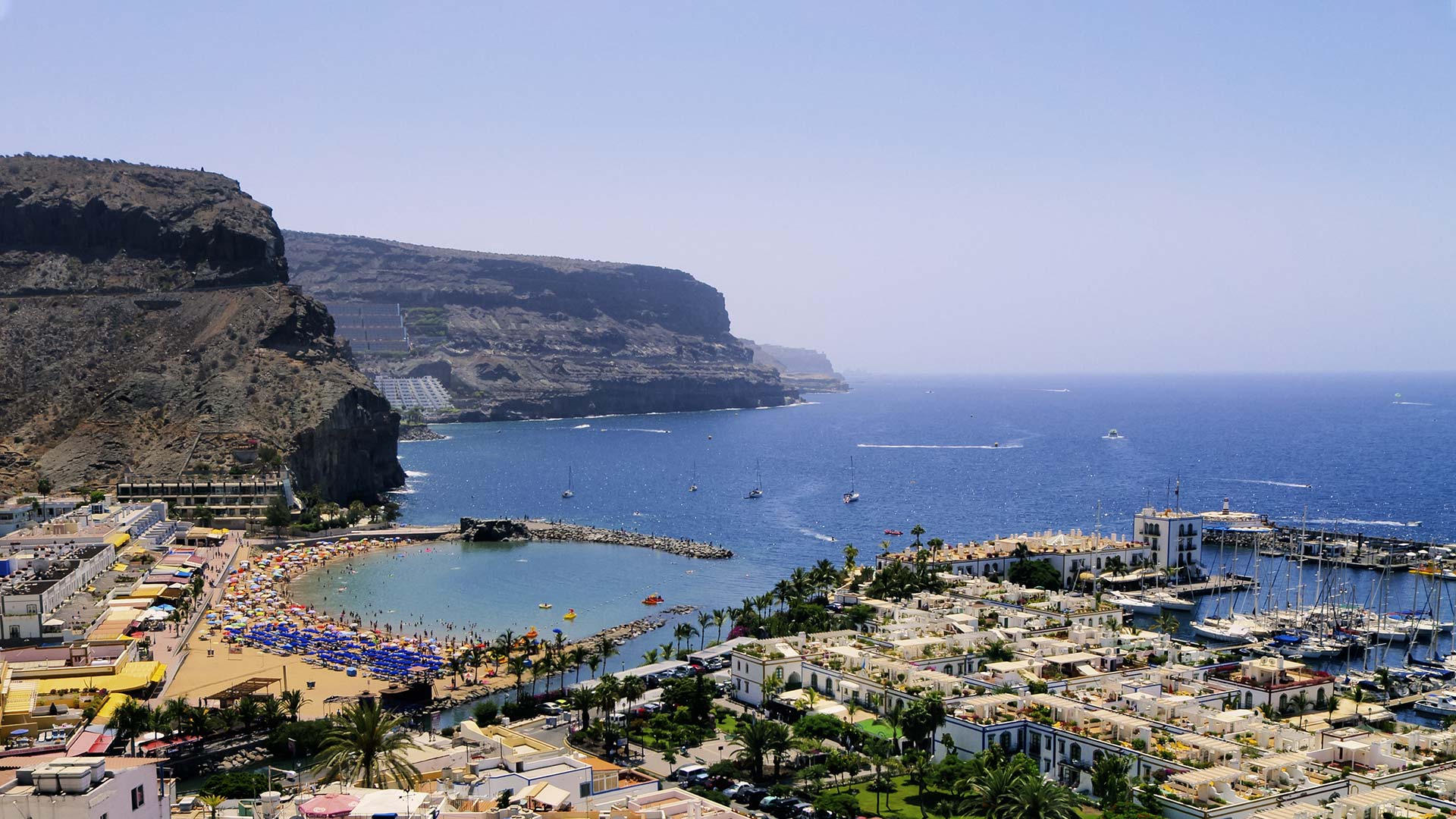 LAS PALMAS
Las Palmas is the capital of Gran Canaria and also the third largest city in the Canaries. Visitors flock to the island drawn to the lack of rainfall and fine beaches seeking winter sun.
POINTS OF INTEREST
Bandama Natural Monument
The Bandama Natual Monument is one of the largest of the recently active volcanoes on Gran Canaria rising over 1,866 feet above sea level and about 3,280 feet wide.
---
Canary Village and Doramas Garden
It's recently reformed gardens are home to species of indigenous plants. Located in the park are three imports buildings, The Pueblo Canario: the Museo Nestor and the historic Hotel Santa Catalina.
Maspalomas Dunes
Stretching out over 4,940 acres of sandy beaches, shallow water and over ten miles of dunes are one of the biggest tourist attractions in the canaries.
---
Teror
Located on the main plaza, the Basilica de la Virgin del Pino was the site of a vision in 1481 when the Virgin Mary appeared to local shepherds.
Puerto de Mogan
This picturesque holiday resort on the south coast of Gran Canaria. The bridges and canals of its seawater inlet have earned it the nicknamed "Little Venice."
---
Arucas
Built between 1909 and 1977 this majestic Cathedral de Arucas is one of the many historic buildings in the village made from volcanic stone.
Columbus Museum
This museum was visited by the famous explorer during his first trip to America in 1492, the museum's collection includes maps and navigational instruments.
---
Jardin de La Marquesa
A botanical garden focusing on flowers and plants common to the Canary Islands, Jardin de La Marquesa is a jewel for all nature lovers.