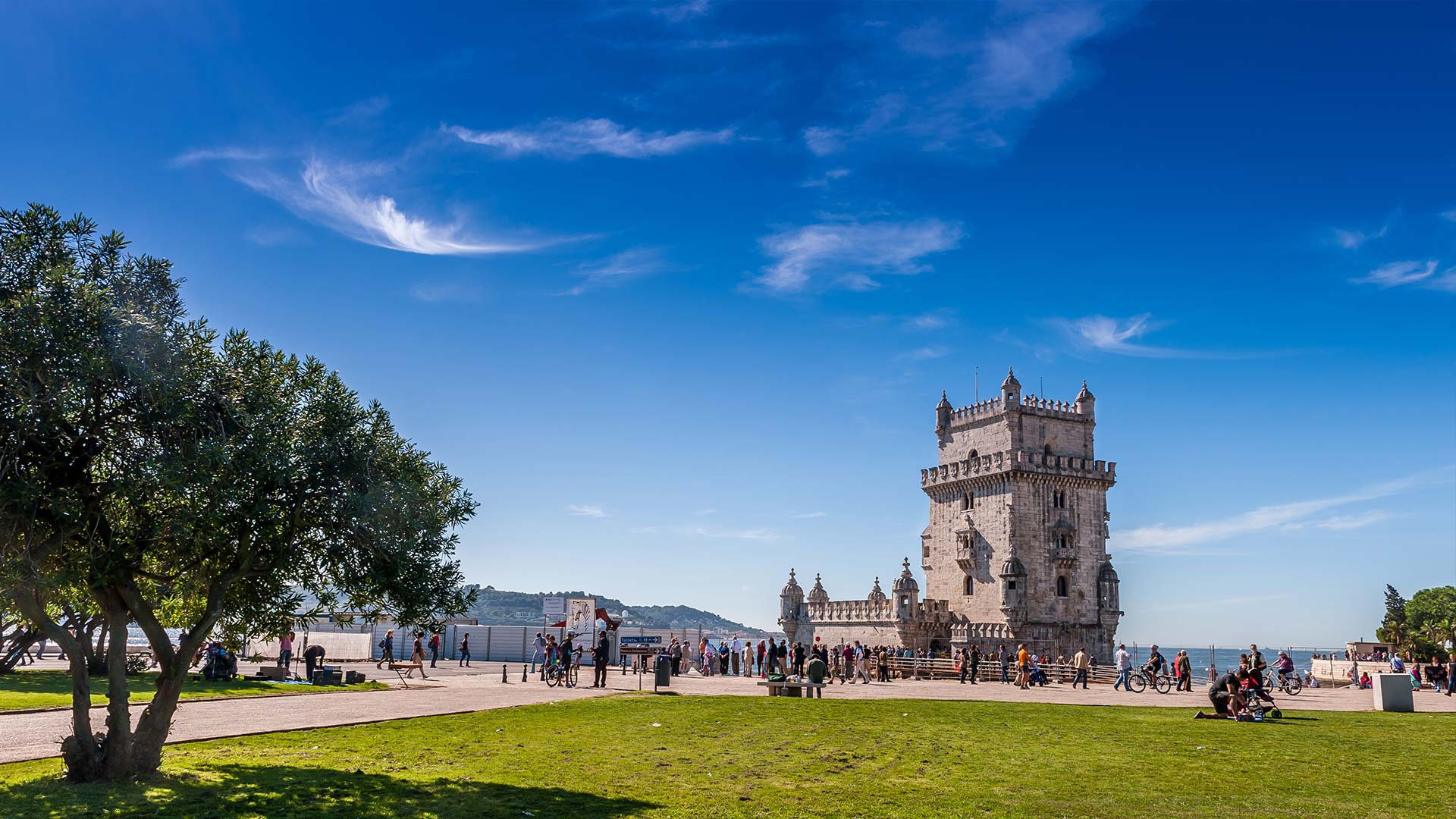 LISBON
Lisbon was once the centre of a maritime empire, today it's a stately city of Neoclassical buildings and wide plazas. The magnificent harbour is spanned by the longest suspension bridge in Europe.
POINTS OF INTEREST
Monument to the Discoveries
This modern monument to the Discoveries situated on the banks of the Tagus commemorates Portugal's great seafarers.
---
Cascais & Sintra
This delightful fishing village is a popular beach resort boasting stunning ocean views plus a a fascinating mix of modern buildings and early 20th century homes. Sintra is home to an 8th-century Moorish fortress, palaces and castles
Jeronimos Monastery
This breathtaking 16th century monastery is considered to be Lisbon's finest landmark.
---
Belem Tower
Belem Tower fortress sits directly on the banks of Tagus, this unique four-storey building was built in the 16th century to defend the harbour.
Baixa
This is Lisbon's central business district.
---
Maritime Museum
The museum focuses on Portugal's pioneering role in sea exploration featuring original maps, models and nautical instruments
Our Lady of Fatima Basilica
This site marks where the Virgin miraculously appeared to the three shepherds in May 1917.
---
Alfama Quarter
The oldest part of Lisbon, survived the devastating earthquake of 1755 features stunning Moorish architecture, restaurants and cafes.