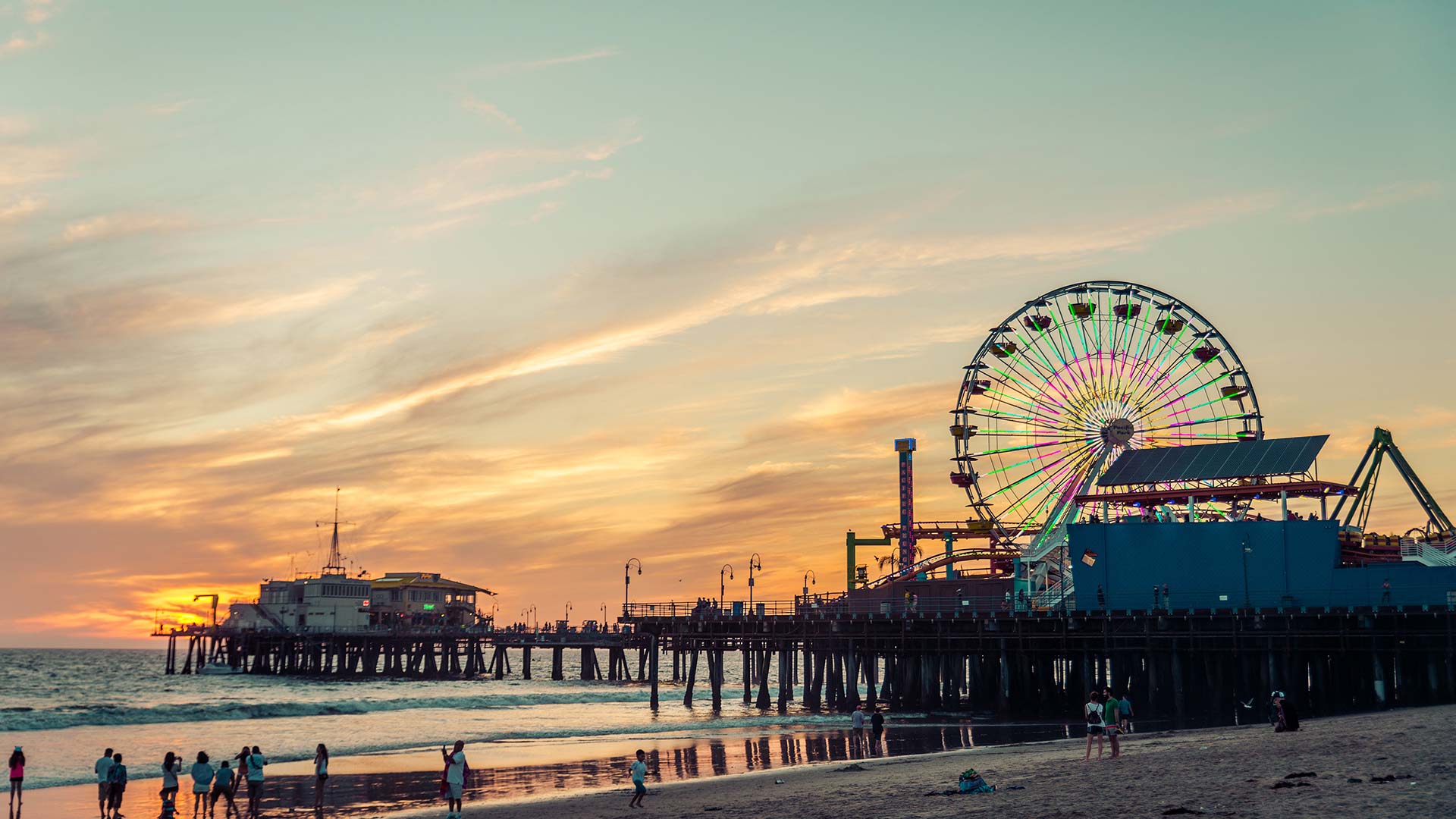 LOS ANGELES
The City of Angels, is famed for its film and television industry. See the iconic Hollywood Sign, film studio's such as Paramount Pictures, Universal and Warner Brothers who offer behind the scenes tours.
POINTS OF INTEREST
Universal Studios
This thrilling theme park offers an action packed experience for the whole family, rides include the ground breaking 3-D King Kong attraction or prepare for battle you'll ever ride on Transformers The Ride 3-D.
Hollywood Boulevard
This popular boulevard is home to the Walk of Fame, star footprints at TCL Chinese Theatre, Madame Tussaud's wax museum, The Dolby Theatre and a dining/shopping complex.
TCL Chinese Theater
Probably the most famous movie theatre in the world, millions of visitors are drawn to the forecourt which has over 200 Hollywood legends hand and foot prints set in the concrete.
Santa Monica Pier
This 100 year old landmark is a world famous pier on the sparkling Pacific. It features an amusement park, an aquarium, an historical carousel, shops, eateries and an arcade.