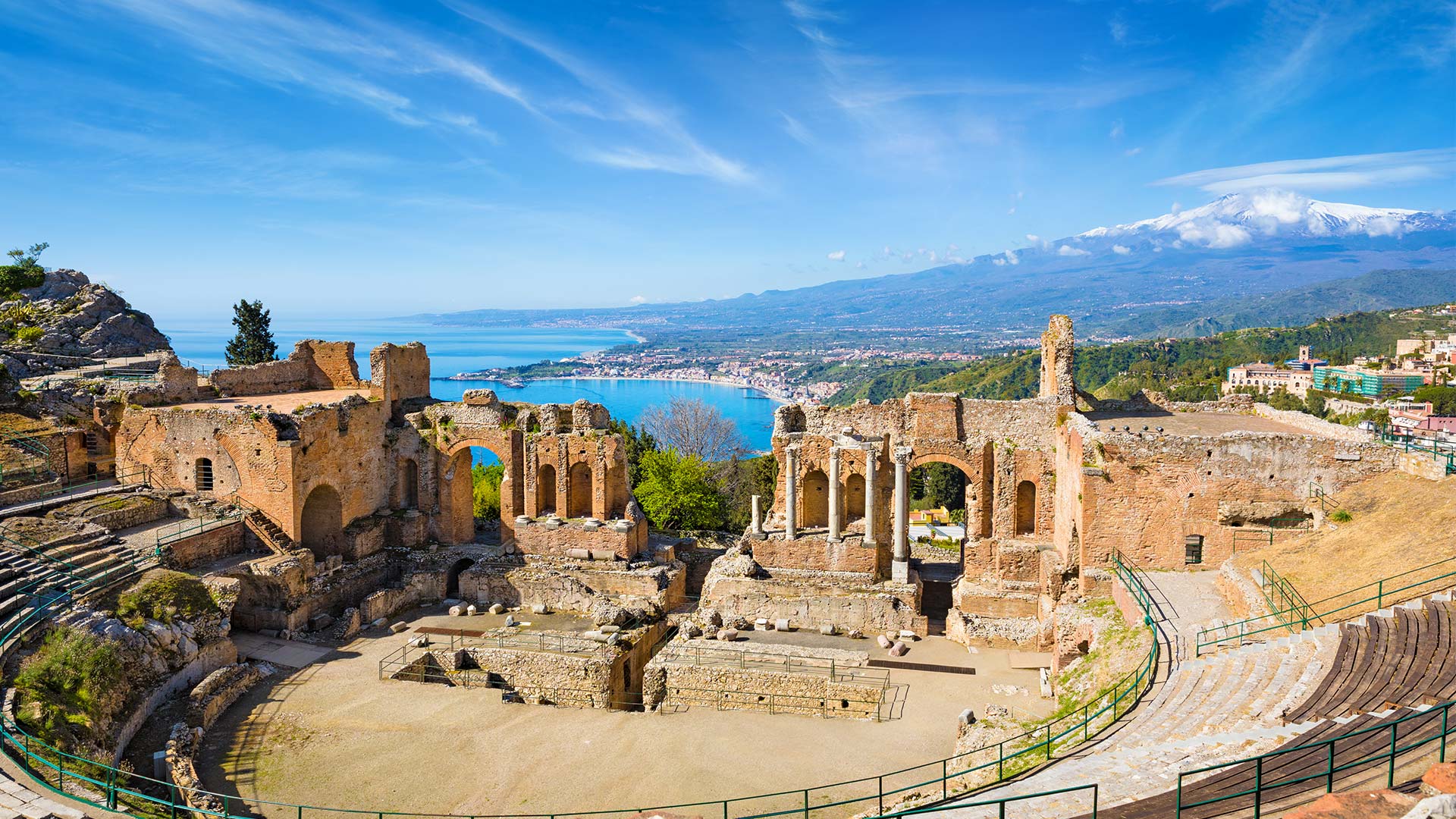 MESSINA
Messina played a major role in European history since its founding as a Greek colony in the 8th century B.C The city was a major port and commercial centre during the Roman Empire. Messina is also your gateway to southeast Sicily, from the seaside resort of Taormina to Mt. Etna.
POINTS OF INTEREST
San Michele Winery
Tour the San Michele Winery which is a notable producer of Sicilian varietals including the famous Murgo wines and enjoy samples of its delicious fruit of the vine.
---
Torre Faro
A former electricity pylon overlooking the Messina Strait. It is a 224 metres tall lattice tower, which is today an observation tower and a great view on the huge structure.
Taormina
A coastal resort town since Roman times you'll find remnants of its Greek and Roman history, castle ruins and many modern shops and restaurants.
---
Messina/Duomo
See the world's largest astronomical clock that springs to life every quater hour and a grand display at noon.
Greek Theater
This ancient theater built in the 3rd century B.C located in Taormina it's still perfectly conserved and used today for concerts and classical productions.
---
Mt. Etna
Enjoy views of the summit of Europe's tallest and most active volcano which has erupted over 130 times in recorded history.
Corso Umberto
This main thoroughfare in Taormina is perfect place for shopping along with picturesque lanes above and below the Corso are interesting to explore.
---
Novara di Sicilia
This picturesque medieval town is nestled in the mountains overlooking ancient Tyndaris and Abacaenum.