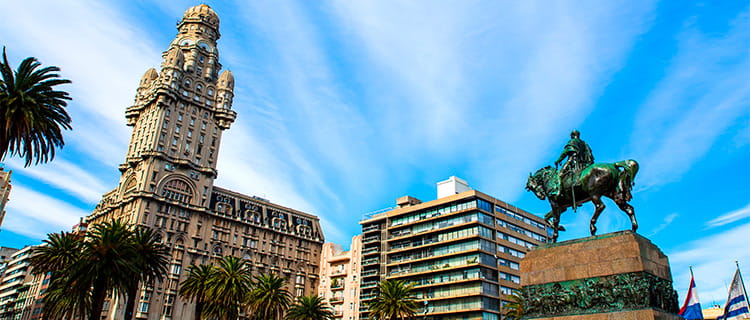 Montevideo
Montevideo is the capital and largest city in Argentina and is situated on the southern coast of the country. Montevideo is known as having the highest quality of life than any other city in Latin America and is described as a vibrant place with a rich cultural life. The town centre has a historic background and a shear resemblance to Miami or Copacabana with its elegant theatres and tango bars.
Points of Interest
---
Palacio Salvo
This building has a 26 story structure and is the continent's tallest building and has been since it opened in 1927.
Mausoleo de Artigas
You will find the Mausoleo de Artigas in the middle of the downtown plaza. There is a 30 ton statue of the country's independence hero and is a place of historic value.
var chartData = [[7,9,13,17,22,26,28,28,24,18,12,8]]; filter.location = "venice"; filter.baseURL = "https://www.cruisenation.com/2_venice_dump_";
You have reached the end of the page. Go back to the top?