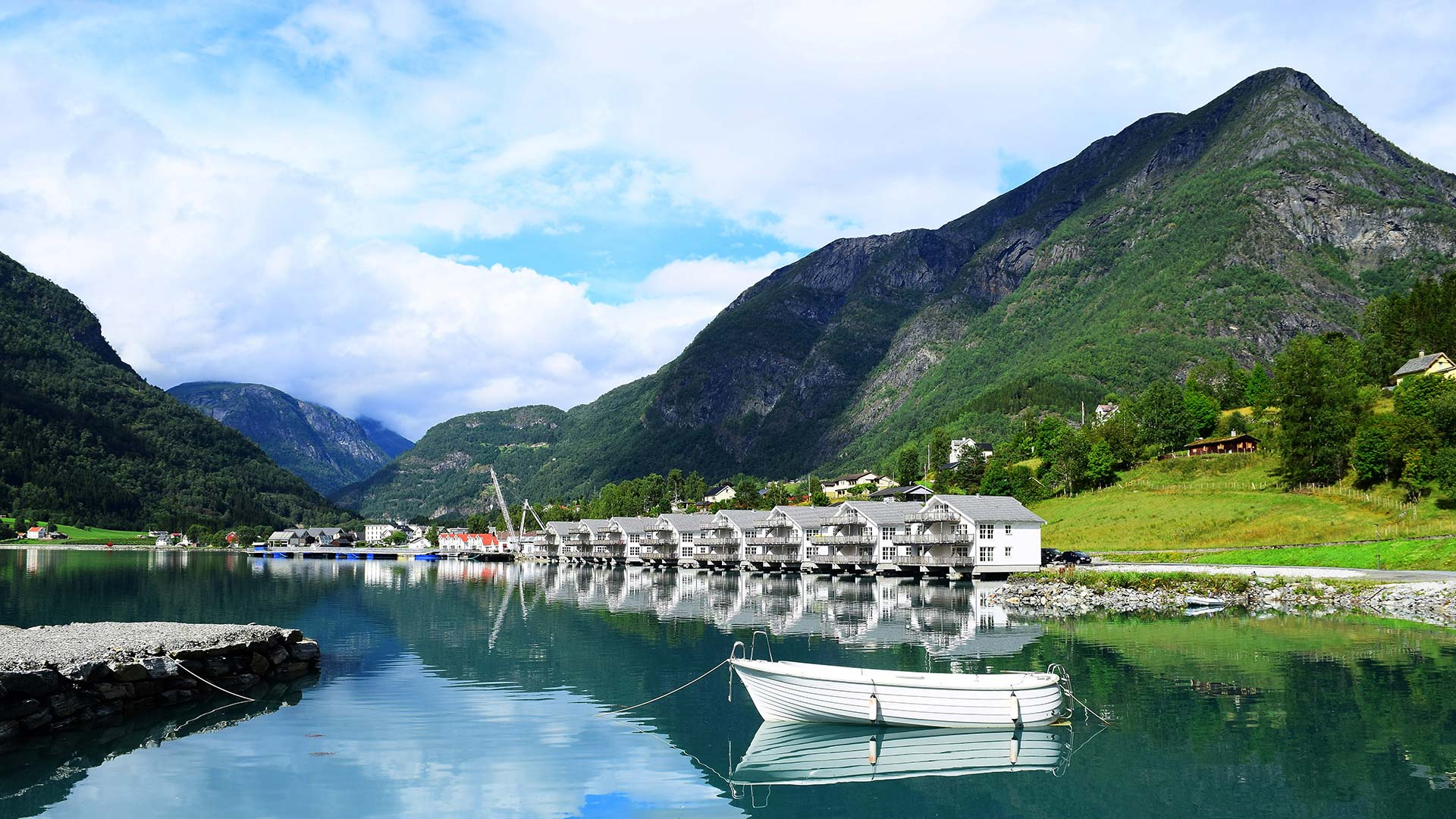 SKJOLDEN
Lying in the heart of the Sogenfjorden, Norway's longest fjord. Offering spectacular scenery and exciting activities its ideal location for the whole family to explore.
POINTS OF INTEREST
Asafossen Waterfall
One of the most dramatic waterfalls in Norway, it can be reached via the winding Sognefjell National Tourist Route.
Munthe House
A 200 year old unique building which played a key role in building of Norway's cultural life for artist's, scholars and explorers.
Urnes Stave Church
The oldest of Norway's stave churches, it was built around 1130 AD, it was recognised by UNESCO as a World Heritage Site in 1980.
Jotunheimen National Park
With more than 200 mountain peaks rising above 2000 metres in Jotunheimen, the park is home to spectacular landscapes of waterfalls, rivers, glaciers and deep lakes.
Lom Stave Church
Dating back to the 12th century, it's one of the very few stave churches of which the original medieval crest with a dragon head still survives.