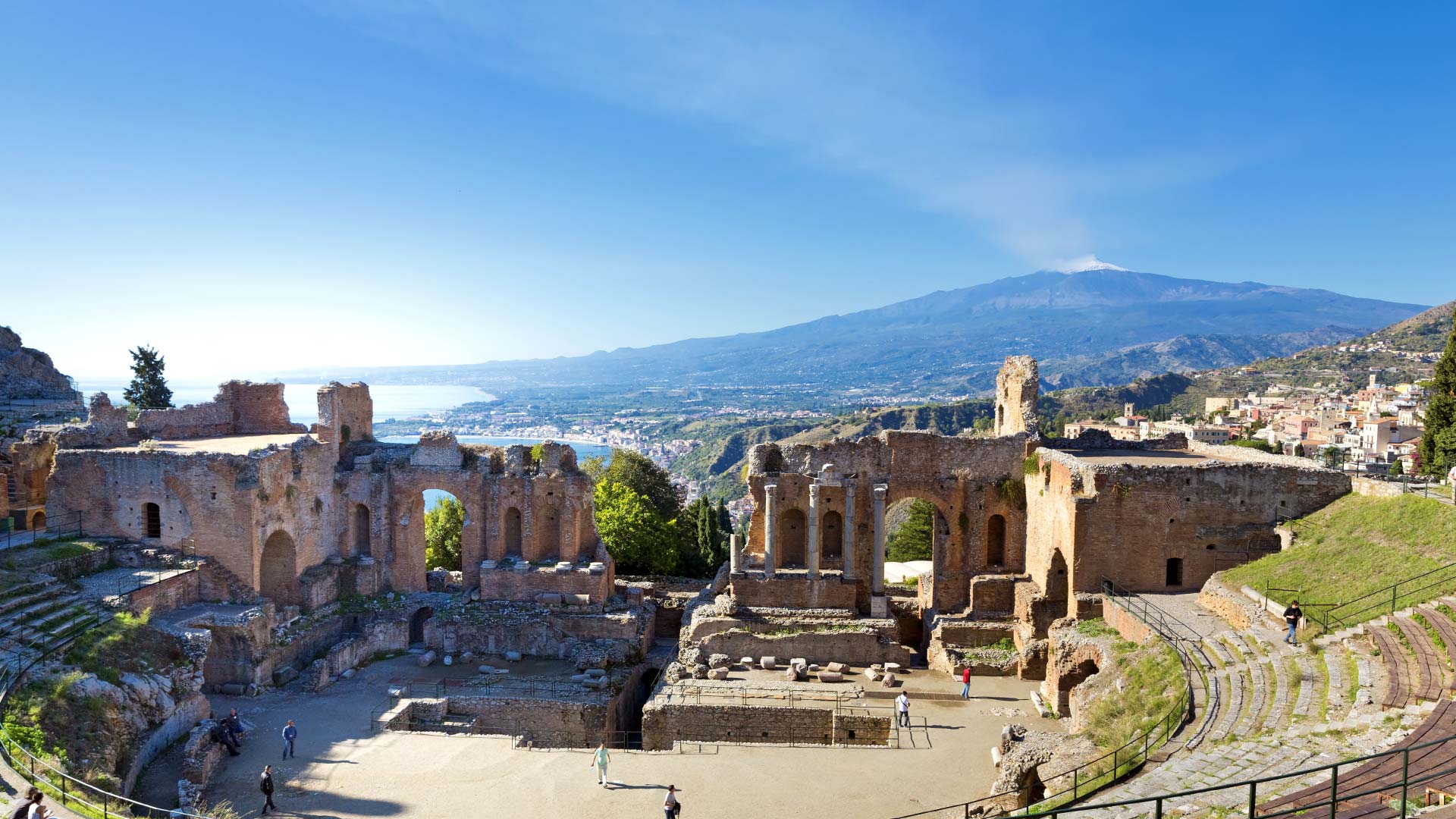 TAORMINA
Nestled on the side of a mountain, Taormina is Sicily's most popular summer destination. A chic resort town with a wide selection of restaurants, pizzerias, cafes and high end designer shops.
POINTS OF INTEREST
The Greek-Roman Theatre
Built in the 3rd century, Taormina's premier sight is this perfect horseshoe-shaped theatre, its the most dramatically situated Greek theatre in the world suspended between sea and sky.
Antiquarium
This small archaeological museum is where architectural fragments and inscriptions are on display. Musical events are held here in summer.
Badia Vecchia
The Badia Vecchia town mansion was built in the 14th century in Gothic style and recently recovered by the Taormina council, it resembles a fortress like tower.
The Odeon
The Odeon is a small theatre built by the Romans, situated just behind a hill it was discovered in 1892, accidentally by a local blacksmith.