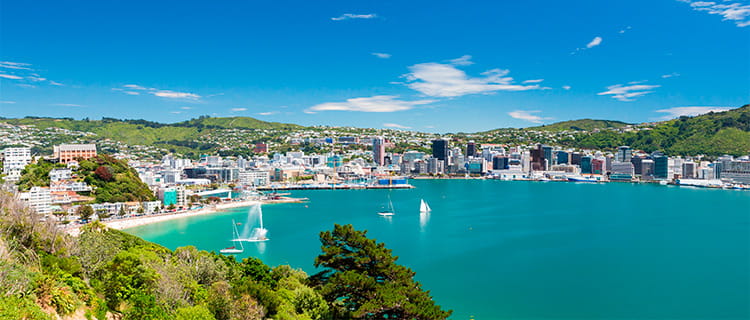 Wellington
The province of Colon was founded in 182 and is surrounded by two large bays, at the East is the Manzanillo Bay and at the West Limon Bay which is the entrance to the Miraflores Locks, where visitors can watch the Panama Canal one of the world's greatest engineering feats in action.
Points of Interest
---
Old St. Paul's
Old St. Paul's remains as one of the capital's finest Gothic Revival architecture. The cathedral was built in 1860 and was the first Anglican cathedral in Wellington. The cathedral is built from timber and features beautiful stained glass windows. It is no longer a parish churched but can still be used for corporate functions such as weddings, concerts and award ceremonies.
Wellington Botanic Garden
This beautiful garden consists of a variety of plants and flowers and interesting sculptures. The Botanic Garden is one of Wellington's natural highlights and was established in 1868. The garden is the perfect place for picnics with spectacular view. The Botanic Garden can be rented out for private function facilities including weddings and special occasions.
var chartData = [[7,9,13,17,22,26,28,28,24,18,12,8]]; filter.location = "venice"; filter.baseURL = "https://www.cruisenation.com/2_venice_dump_";
You have reached the end of the page. Go back to the top?