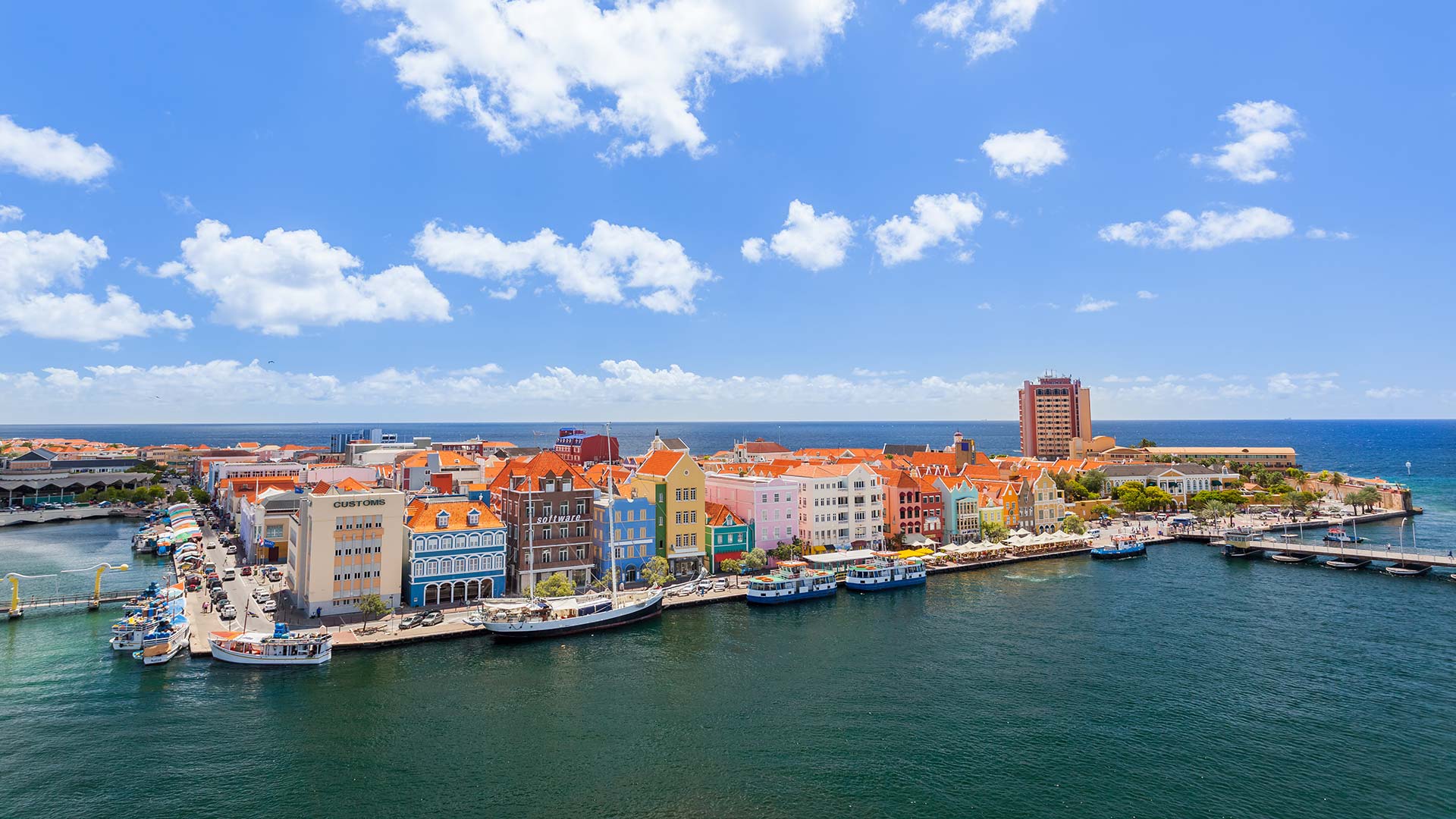 WILLEMSTAD
Willemstad is an island located in the Southern Caribbean Sea and is the capital city of Curacao. Willemstad holds the oldest synagogue in America and its city centre is best known for its unique architecture and harbour entry. The town itself consists of several historic districts with styles and history from not only the Netherlands but also Spain and Portugal. Willemstad was established in 1634, when the Dutch captured the island from Spain. The newer section of the city is considered to be the cultural centre of Willemstad.
POINTS OF INTEREST
Queen Emma Pontoon Bridge
This Bridge connects the Punda and Otrobanda quarters of Willemstad. The bridge used to be a toll bridge but now you can walk across the bridge without getting charged. The original bridge was built in 1888 and was then renovated in 1939 and has not changed since.
Handelskade
Handelskade is a picturesque stretch of pier with tall, unique buildings painted any colour you can think of. The buildings stand on the edge of St Anna Bay and look out onto the ship harbour and coastline cafés. Towards the evening, you can walk on the nearby bridge and watch the illuminated facades and reflections glistering on the bay.
Mikvé Israel-Emanuel Synagogue
This Synagogue is the oldest surviving synagogue in America. It is one of the major tourist attractions and was visited by Queen Beatrix in 1992. The building has been standing there since 1730 and still has the original interior inside.